Medicare Annual Open Enrollment is Here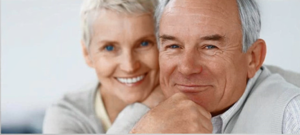 Every year a Medicare Open Enrollment Period, correctly referred to as the Annual Election Period, is made available for people who qualify for Medicare benefits.
During the 2019 Annual Election Date, anyone who is eligible for Medicare Parts A and B can enroll in or make changes to their Medicare coverage.
Part D & Medicare Advantage benefits can change each year, meaning premiums can go up and benefits can change.  If you're not happy with changes to your current Part D or Medicare Advantage benefits and/or premiums, you have an annual election period to change them.
2019 Medicare Open Enrollment
During this year's Medicare Open Enrollment from October 15 through December 7, it will be important to review the changes because of the wide variety of costs and new coverage options – particularly for prescription drug coverage.
"Competition will be particularly heated during this fall's open enrollment season as a result of upcoming changes in prescription drug plan costs for 2019 and the ability of Medicare Advantage plans to offer some new benefits, such as adult day care, home support and caregiver support services," Mary Beth Franklin writes in this September 28 post in InvestmentNews.
Changes for 2019
The percentage of out-of-pocket costs that Medicare Part D Prescription Drug Plan participants had been paying for brand name drugs in the coverage gap (known as the donut hole) is decreasing a year earlier than previously expected. The coverage gap in 2019 is between the initial coverage limit of $3,820 and the out-of-pocket threshold for catastrophic coverage of $5,100.
Thanks to the budget deal agreed by Congress and signed by President Trump in February, participants will pay 25% of their out-of-pocket costs for brand-name drugs in the coverage gap, down from 35%. They will continue to pay 37% for generic drugs in the coverage gap until 2020 when that percentage is also reduced to 25%.
Participants may also have other opportunities to pay less for out-of-pocket drug expenses if they shop around. That's because cost comparisons for commonly used medications show a wide disparity. An analysis released in September by The Senior Citizens League, a 1.2 million-member supported nonpartisan senior advocacy group, found that there can be more than a thousand dollars in price difference among drug plans for the very same drug.
"Because Medicare isn't negotiating prices on our behalf, there's no consistency in drug pricing among Medicare Part D drug plans," said Mary Johnson, a Medicare policy analyst for The Senior Citizens League, who performed the comparisons using the Medicare website's Plan Finder.
In addition, people aged 65 and over may be taking more than one prescription drug. "To get the lowest-cost and best plan, people need to compare plans based on all the drugs they actually take," Johnson said.
New MA Open Enrollment
Another upcoming change on the horizon is the new Medicare Advantage Open Enrollment Period. It replaces the Medicare Advantage Disenrollment Period which had taken place each year from January 1 ─ February 14. The new Medicare Advantage Open Enrollment Period runs annually from January 1 ─ March 31.
During this period, if you are enrolled in a Medicare Advantage Plan (with or without drug coverage) you can:
Switch to another Medicare Advantage Plan (with or without drug coverage); and
Disenroll from their Medicare Advantage Plan and return to Original Medicare, with the ability to join a Medicare Prescription Drug Plan.
Need Professional Guidance?
H.F. Hanes & Associates works with a network of nationally recognized Medicare carriers and offers a wide variety of plans for you.  Whether you are enrolling in Medicare for the first time or are interested in reviewing your coverage, we can help.
Call us today at 480-607-1346 or 888-416-5433 (LIFE) for your FREE plan review.